*Bathroom times are anytime, for the purpose of the schedule certain times will always be opportunities to double check if anyone forgot to make a bathroom trip*
Our Daily Schedule:
7:45-8:15 Arrival/Breakfast
8:15-8:30  Morning Circle Meeting
8:30-9:35 Centers
9:35-9:40 Clean Up
9:40-10:10 Outdoor Play/Gross Motor
10:15- 10:55 Lunch
11:00-11:30 Outdoor Play/Gross Motor
11:30-11:40 Clean Up/Bathroom
11:40-12:40 Rest/Quiet Time
12:40-1:00 Snack Time
1:00-1:15 Storytime/Fingerplays
1:15-2:15 Centers/Clean Up
2:15-2:20 Pack Up/Dismissal
~~~~~~~~~~~~~~~~~~~~~~~~~~~~~~~~~~~~~~~~~~~~~~~~~~~~~~~
 Have you heard your child talking about Mr. Fox this week? Mr. Fox is our time-keeper on our daily schedule. The fox is helps children to learn the passage of time; when we complete an activity on our schedule, Mr. Fox moves down to the next activity. The children were so excited to see our Mr. Fox mascot from our daily classroom schedule come to life as he danced away!
  Click on the link below to watch the video for "What Does a Fox Say?" here:
https://www.youtube.com/watch?v=sBCCjhK2CAg



    Each day of this past week we talked about some very important procedures & rules for our classmates in school such as: hands are for playing, hugging, loving, but we keep our hands to ourselves in school… even when we are playing.
Please watch a video about this concept with your child here:
https://www.youtube.com/watch?v=8iTPPh1d2j8
This is a tough concept to grasp when there are so many things to discover in our classroom but soon, the idea of sharing our materials will get easier. Children are also learning how to ask for items they want to use without grabbing.
During our first circle time, we discussed how to sit with our hands on our lap and "criss-cross applesauce" on our meeting rug & on our name. This way everyone has their own space. The children have been practicing raising their hands and not calling out to share thoughts. We are also practicing the fine art of taking turns while talking as well!
 ~~~~~~~~~~~~~~~~~~~~~~~~~~~~~~~~~~~~~~~~~~~~~~~~~~~~~~~~
 Our class practiced cleaning up and returning classroom materials where they belong; everything is labeled with matching stickers! We are also responsible for taking care of our classroom materials. Children learned that when the clean up song comes on, we must finish cleaning up before the song ends so we can start the next activity.
You can listen to our clean up song here:
https://www.youtube.com/watch?v=CuH_DugTmE0
We learned some of our calendar songs and counted all the days in September that we have spent so far together. Throughout the week, some children drew their first self-portraits. Their drawings are on display in the classroom now! We also sang tons of new songs like "The Hand Song" which describes what we use our hands for (hugging, loving, painting, building, writing & dancing but not for pushing and shoving).
~~~~~~~~~~~~~~~~~~~~~~~~~~~~~~~~~~~~~~~~~~~~~~~~~~~~~~~~~~~~~~~~~~~~~~~
 Literature We Read This Week
:
*As we read together every day, children will be asked to participate in stories. Mrs. Celente always needs help answering big questions and remembering what happened so far in the story. We are working to build literacy skills in young children.
The Kissing Hand (2007) by Audrey Penn
What Does A Fox Say? (2013) Ylvis     
How Do Dinosaurs Go To School? (2007) Yolen            
Monsters Love School (2014) Austin  
Muddy Paws Goes to School (2011) Bently & Mendez  
~~~~~~~~~~~~~~~~~~~~~~~~~~~~~~~~~~~~~~~~~~~~~~~~~~~~~~~~
Songs/Fingerplays of the Week
:
The Hands Song
I Know a Friend
The Coconut Song
Attendance & Calendar Songs
~~~~~~~~~~~~~~~~~~~~~~~~~~~~~~~~~~~~~~~~~~~~~~~~~~~~~~~
Next Week
:
As a class, next week we will be practicing walking safely in line for a fire drill. The children will also begin writing in their own sign-in books. In our sign-in books, children will practice using letters to write their names each day as they come into school.
          Children will also learn how to take their own attendance by checking into pre-k with their name-labeled chocolate chip cookies. We made a jump start using our cookies in school already! Your child may be talking about how "we pretend to be cookies." Each day at morning meeting check-in to pre-k by putting our cookies on the school tray (that means we're in school). Everyone is getting a kick out of this. We had many children laughing and giggling exclaiming; "we can't be cookies, we're kids" and "cookies don't talk!"
Finally, next week we will begin classroom helpers. This concept builds a positive classroom community where everyone pitches in to make our classroom a great place to be. Each week, we will assign special helpers for our many classroom tasks such as: calendar helper, electrician, meteorologist, snack helper, line leader, cool caboose, and a class botanist to water our class ZZ plant and gold capella plant.
~~~~~~~~~~~~~~~~~~~~~~~~~~~~~~~~~~~~~~~~~~~~~~~~~~~
***Reminders
***
If you have not returned all of the paperwork and forms yet, please do so as soon as possible.
Please
DO NOT send in loose lunches
.
Any lunches OR SNACKS brought into school should be in a labeled lunchbox or bag
.
Unfortunately, we are still waiting for our nap blankets and sheets to be delivered. If you would like to send in a SMALL sheet or blanket with your child for nap time that would be great!
Make sure to write your child's name on it please.
We will send home any blankets and sheets from the week of napping on Fridays. Please, wash and return napping items for Monday.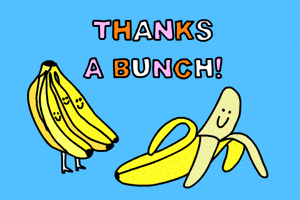 THANK YOU For sending in Classroom Donations!!!!
We are so grateful for everyone's contributions!
We always appreciate any of these items for our classroom
:
Tissues
Baby Wipes
  

Have a supercallafragelistic weekend everyone….we look forward to seeing you next week!